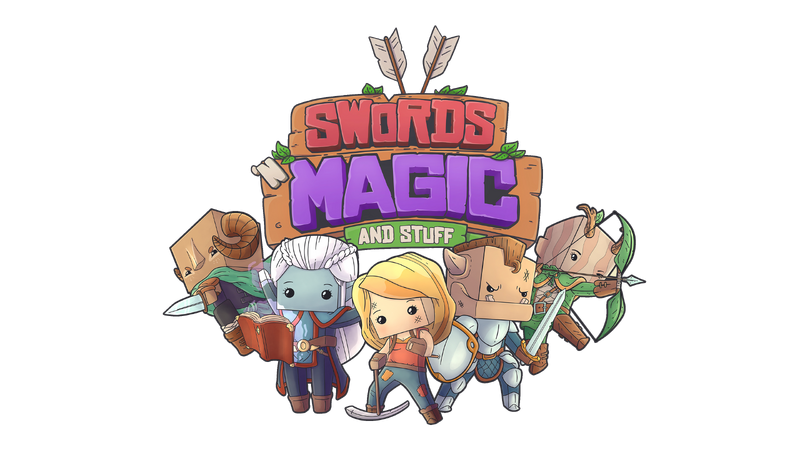 Written and maintained for the players, by the players.
Disclamer: SnM is still in early alpha and most things in the wiki are not fully accurate to what the final release will be. Many more features are being planned that are not already in the game.
About
Set in a fantasy realm once ruled by the great King Owynn, you set off as a humble new adventurer looking to make a name for yourself. Since the king has fallen under a dark curse, his great Paladins have retreated from the lands where they once kept order to seek a cure. With the guardians away trouble is slowly finding its way back into the realm and you're not the only new adventurer trying to stop it.
Explore a large, densely populated open world alone or with friends. Swords 'n Magic is a casual journey of discovery. You play a blank slate adventurer just waiting for you to carve out a destiny for them. With no classes, levels or restrictions, you can be whoever you want to be, use whatever weapons and items you can buy, loot or craft, and play however you wish. You can seek out epic adventures laden with legendary treasure or enjoy the simple life of owning a small farm, crafting furniture for your home or even just traveling the world as a simple merchant. In Swords 'n Magic and Stuff you play at your own pace with no hand-holding.
The world of Swords 'n Magic is casual and fun. Being friendly to younger or inexperienced audiences, anyone can pick up a controller and join in on the fun no matter how long each player has been playing.
Changes for the main page can be proposed
here
.
System Requirements [

Collapse

Expand

]
Recommended:
OS: Windows 10
Processor: i7
Memory: 8 GB RAM
Graphics: GTX 1060